~SCROLL TO BOTTOM~
 PHOTO PICK UP HOURS
9:00AM-4:30PM Monday - Friday
Please select "shipping" if you are unable to pick up your photos during business pick up times.
ALL ORDERS ARE FINAL SALE
- Once an order is placed it is sent automatically to the print lab and can not be changed.
- Since Photos are custom to each person, Photos can not be returned.
This includes digital downloads.
Please allow up to 4 weeks for processing, printing and delivery (Canada Post).

 
Note: Orders placed in December are not guaranteed for Christmas. 
Having Trouble ordering?
Try Clearing your cookies and deleting your history. Sometimes a different browser works better. If problems are still occurring please contact us at 780-468-4929 and we can assist with your ordering.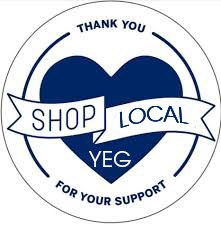 Contact Us
[email protected]| (780) 468-4929
Questions about our photography service? Ready to move forward? We'd love to hear from you!
Please fill out the form below and we'll be in touch!