Studios Photography specializes in family photos that capture loving memories for everyone. These pictures are great gift ideas. Photo sessions can be adapted to any size of family and can be taken either in our studio or outdoors. 
Family Photo Options
Option One

Can fit up to 6 family members

$150.00–20 min. session
Blue, brown, or grey
Traditional photo on a hand-painted canvas backdrop

Option Two

Can fit 7-30 family members 

$200–30min. session
Brown, grey, or black
Traditional photo on a dyed or solid cloth backdrop
Digital file packages start at $400.00 | Prints start at $50.00

On Location Requirements
Standard Canvas 10' x 20' (Option One)
Large family cloth drop 30' x 20' (Option Two)
---

Blue Canvas




Brown Canvas



Grey Canvas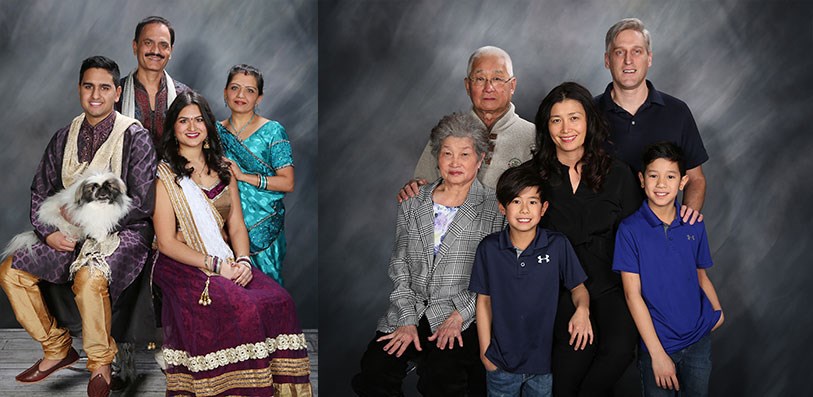 Outdoor


Contact Us
[email protected]| (780) 468-4929
Questions about our photography service? Ready to move forward? We'd love to hear from you!
Please fill out the form below and we'll be in touch!