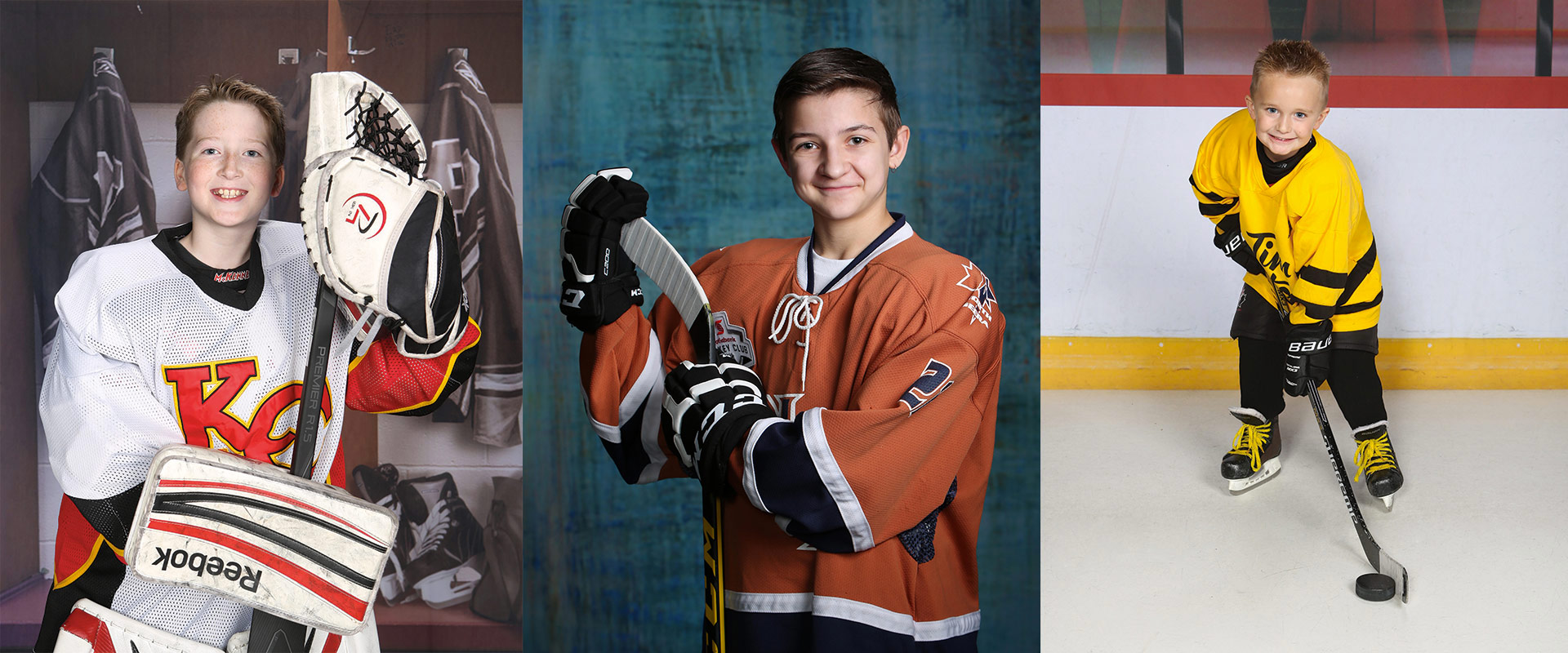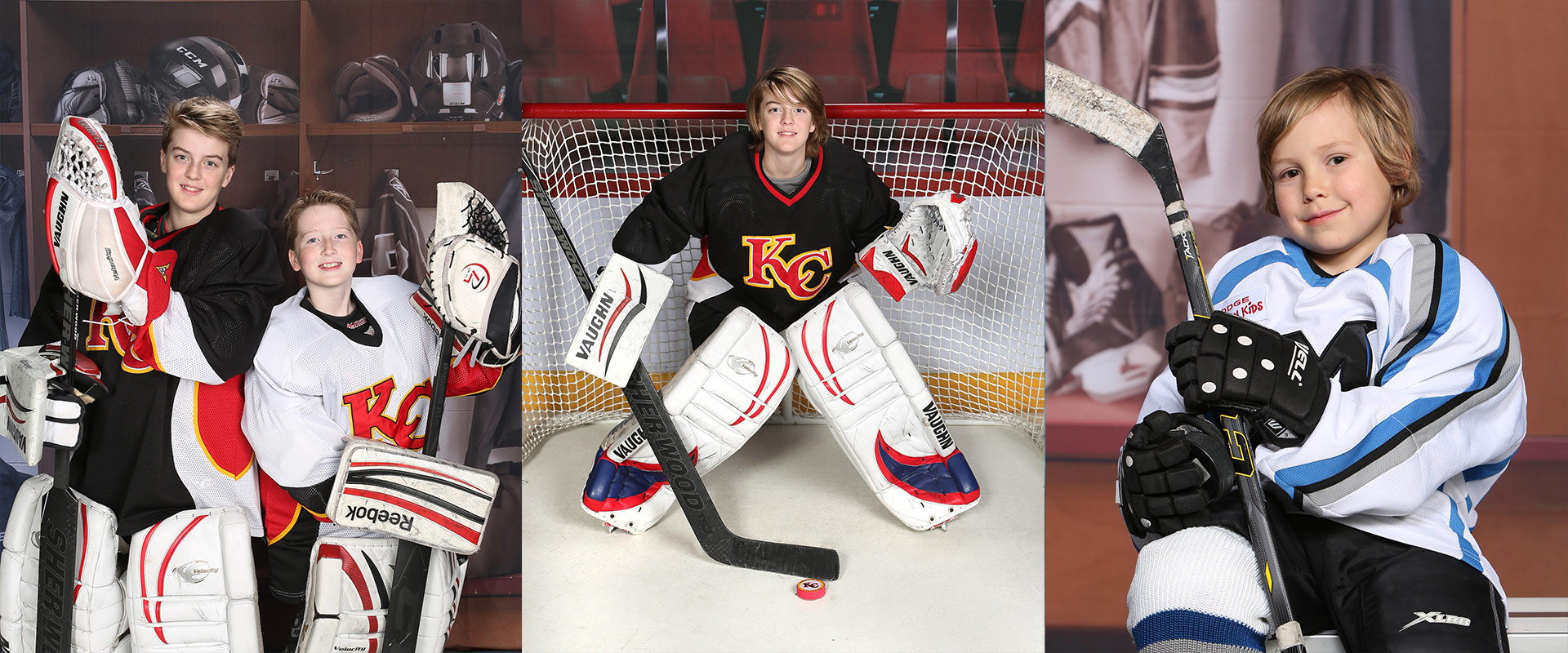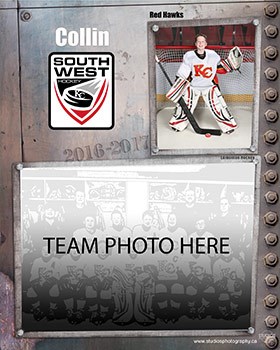 Studios Photography is very experienced with hockey photos and works with many local organizations. We take both individual and group shots with the players fully dressed. We offer in studio or on location photos. We are able to transform our studio so the players can wear their skates and equipment, or we can go on location depending on the availability of space.
Studios captures all ages of players, and adjust according to their age and skill level. We help junior players that have troubles on skates and we give the senior players direction for the perfect 'hockey pose'.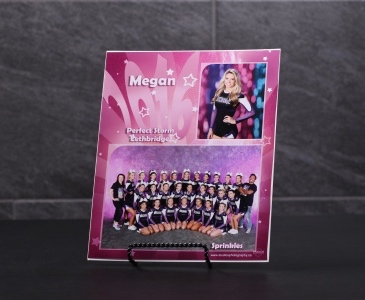 Memory Mate
Memory Mate is an 8x10 inch print with an individual and group/team photo. Each design is customized to the organization and will include their logo. Memory Mates may also include name, year, division, or group/team name.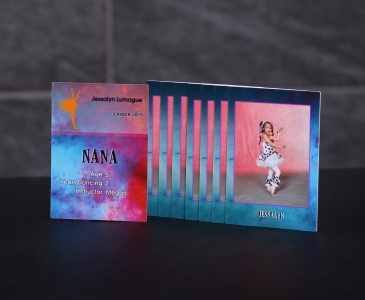 Trader Cards
Trader Cards are 2.5x3.5 inch cards with a photo on the front and the child's information on the back. These are great reminders of a child's team experience as they have number, name, organization, height, weight, position, division, coach and hometown. 8 cards are included in each pack.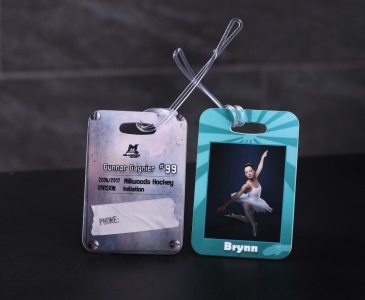 Bag Tags
Bag Tags are a 2.75x4 inch thick plastic rectangle with a tie to attach to a bag. It includes an individual photo on one side with the child's name and the back has space for phone number and more information.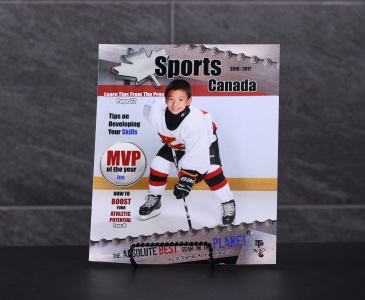 Magazine Covers
Magazine Covers are a 8x10 inch print of the individual photo surrounded by sport headlines. It is a unique design by our studio and is specialized for each individual.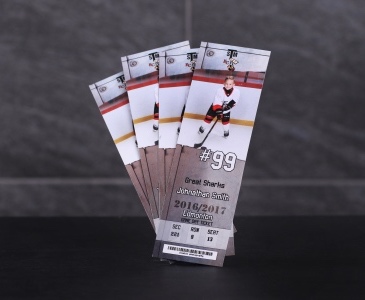 Game Day Tickets
Game Day Tickets are 2.25x7 inches with player and team information including logo, name, hometown, and year. They are double sided and 4 come in each pack.