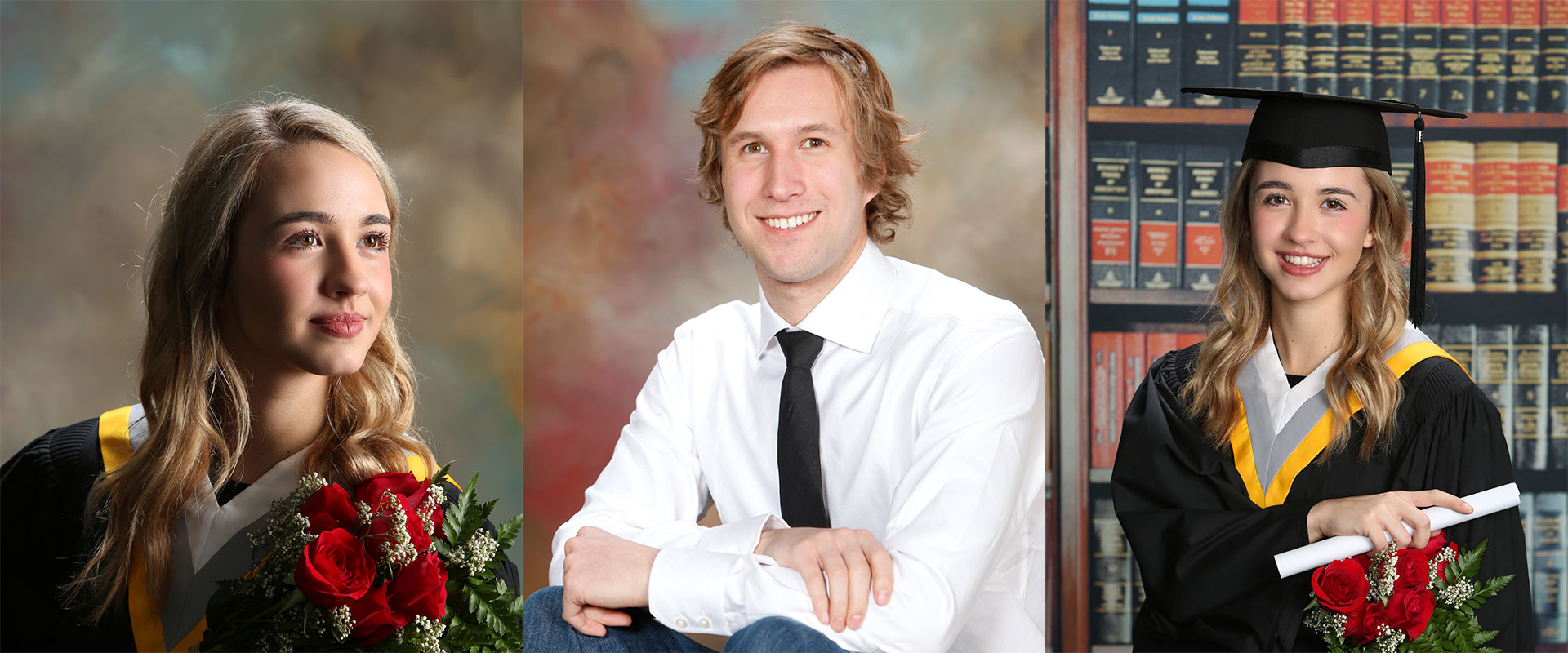 Studios Photography has a wide variety of graduation backdrops and poses. We offer casual photos during this session where graduates bring a prop of their choice to use in their photo. We believe in not only formal graduation photos but in capturing each graduates personality. Sessions range from 20 - 40 min of one on one time with our professional photographers.
Customized retouching is also available.
No extra charge in ordering photos: black & white, Colour or Sepia.
Grad Outfit/Props Tips:
Girls: Wear any colour V neck shirt (It will not be shown). Have natural looking makeup.
Boys: Wear a white dress shirt with black tie or tie that matches school colours. Be clean shaven and have haircut of your liking.
NOTE: if you would like a casual photo, bring props that represent you (eg. basketball, hockey stick, jersey, pet, guitar, any props are welcome).
"We greatly appreciate having the owners on site during all photo sessions, giving us the attention to detail that parents value."   Kim Brophy - Principal, Mother Margaret Mary School
"Studios Photography was supportive and flexible in determining a suitable location and adapting to the changing needs of a new school."  Jody Lundell - Principal, Dr. Margaret-Ann Armour School
"Studios Photography exceeded expectations by providing exemplary service for all our photography needs.  The quality of the photographs rivaled that of the official school board and government photographers.  The quality of product is outstanding, and the attention to service and professionalism is unrivaled."  Henry Madsen - Principal, Nellie Carlson School